If you are seeing this, please disable your adblock software to view the full version of our annual report!

Sustaining Connections in CGT
Sustaining Connections in CGT
Bruce Levine, PhD
ISCT President (2020 – 2022)
United States

Cultivating Proficiency and Agility
ISCT has a new digital home. As part of its efforts to continue global leadership in the cell and gene therapy space, ISCT has taken steps to create a much more accessible experience for members across the globe. Parallel to increasing digital accessibility, ISCT is engaged in a large variety of stakeholder-driven projects.
More than ever, we have to become more proficient and agile as cell and gene therapy professionals – able to converse in multiple languages in order to successfully bridge from one domain of expertise to the next, so that therapies can move from translational research into regulatory pathways, then to successful commercial production and clinical delivery. 
Queenie Jang, BSc (Pharmacy), MBA,
Chief Executive Officer
Canada

The Great Challenge Ahead
ISCT has made significant headway in offering leading educational materials for stakeholders, through renewed partnerships across the globe. From translational research to good manufacturing practices and regulatory understanding, ISCT members now have more access than ever to the key knowledge and networks that they need to become an effective part of the fast-expanding CGT workforce.
ISCT has focused its investment in education towards manufacturing this year, to address a critical demand for expertise in the global market. By expanding the routes that new professionals can use to become key players in the field, ISCT is opening doors for newcomers to the field.
The ISCT Board of Directors consists of:
President (Chair of the Board of Directors)
President-Elect
Immediate Past President (Chair of the Strategic Advisory Council)
Global Secretary
Global Treasurer
Regional Vice Presidents
Chief Scientific Officer

Chief Regulatory Officer

Chief Commercialization Officer
4 Elected ISCT Members
Senior Editor of the Society's Journal
Chief Executive Officer
The Board of Directors is the main administrative body which manages the governance and strategic oversight of the Society.
Virtually Re-Connecting Across the Globe
Since 1992, ISCT has connected more than 21,000 delegates through our Annual Meetings and communicated with more than 38,000 cell and gene therapy professionals at cutting-edge meetings, events, webinars and seminars to translate the advancement of research into clinical adoption and standard of care over the past 27 years.
Upholding the gold standard of its signature events, ISCT faced the renewed challenge of developing and delivering a Virtual Annual Meeting in 2021. With the guidance and leadership of the meeting co-chairs and organizing committee, ISCT put together a leading scientific program within a streaming production for over 2000 delegates at ISCT 2021 New Orleans VIRTUAL.
In 2021, ISCT introduced two new awards, the Darwin J. Prockop Mentoring Award, and Le Prix Luc Sensebé in Innovation and Leadership. These awards commemorate the contributions of two inspiring ISCT community leaders.
Each major ISCT award recognizes the achievements of an individual who has made a significant positive impact on the cell and gene therapy field. This year, Dr. Donald Kohn received the ISCT Career Achievement Award, while Dr. Catherine Bollard received the Darwin J. Prockop Mentoring Award, and Mr. Keith Thompson received Le Prix Luc Sensebé Innovation and Leadership Award.
Dr. Daniel J. Weiss, ISCT Chief Scientific Officer, chaired the presentation of these awards during ISCT 2021 New Orleans VIRTUAL.
Read from the 2021 ISCT Talking with Giants Series
Interviews with the 2021 ISCT Major Award Winners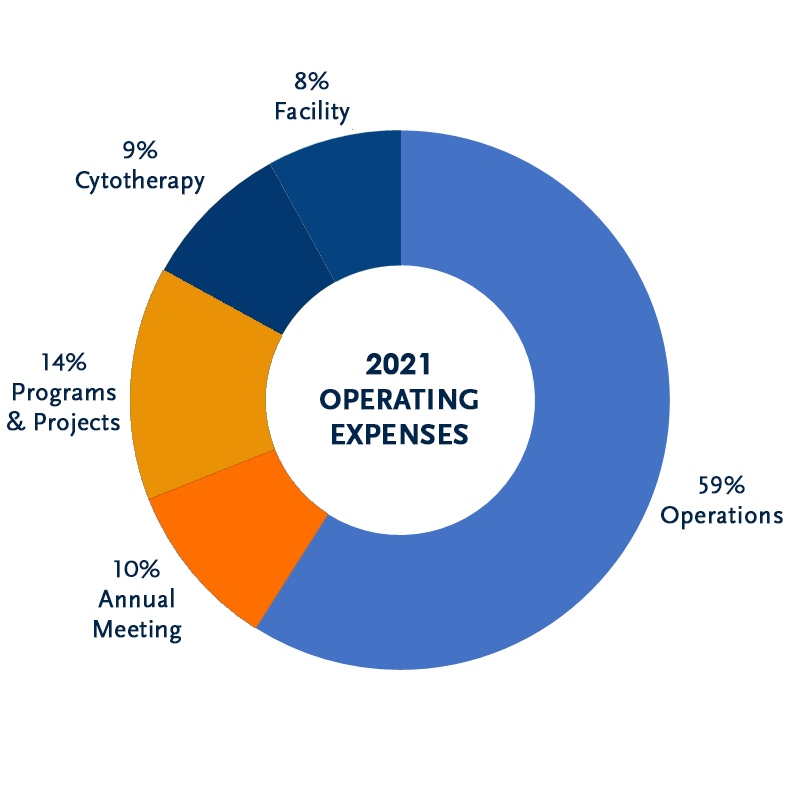 Membership to Meet Your Needs
ISCT members are the core of our Society. With member representation at every step of the translational pathway, ISCT serves to support your unique needs as we advance the CGT field together. ISCT offers tailored membership categories for Individuals, Labs, and Industry Companies – Find the membership best suited for you.
Reduced rates at ISCT-sponsored events, including webinars, technical workshops, research and clinical symposia, and the ISCT meetings.
Access to members-only web resources, including the ISCT Member Networking Database and online discussion boards.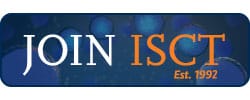 ---
Meetings – Save The Date

"Bench to Bedside to Benefit"
We can't wait to see you in San Francisco!
Join us as we reconnect in-person after two long-awaited years. ISCT 2022 will revitalize past networks, spark new connections, and most importantly deliver education bridging together innovative translation, therapeutic design, clinical evaluation, and commercial adoption of cell and gene therapies.

Celebrating our 30th milestone anniversary 

---
The Newly Updated ISCT Career Center
Recruiting, or looking to be recruited?
Visit the new ISCT Career Center. As part of our 2021 vision, we have continued to ensure that our job postings engage and help laboratories worldwide to expand as they seek qualified technicians, scientists, and business professionals. If you manage or are part of a lab, please inquire about our efforts to support your growth through catered job postings and outreach.

---
Join the Conversation
The ISCT website is home to several engaged discussion boards where you can connect with like-minded professionals
With improved community and member directory functionality, networking within the Society has become easier than ever. All members are invited to participate in the ISCT community discussions, and membership is open to interested CGT stakeholders. 
Our Volunteer Center
The ISCT Volunteer Center is the new hub designed to facilitate members seeking to join one of our 43 standing committees, or to contribute to our bimonthly e-newsletter, Telegraft.
If you have a passion for the advancement of the field of cell and gene therapy, and you wish to contribute your voice towards shaping the field by sharing your expertise and experience, please check in regularly to the volunteer center, as opportunities are expected to expand.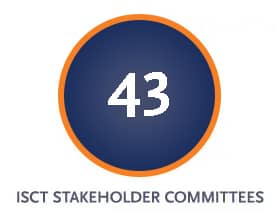 Our Committees
ISCT has 43 stakeholder committees, working in a number of scientific, commercial and regulatory disciplines within cell and gene therapy. Joining an ISCT committee is an invaluable networking opportunity, allowing you to connect with cell and gene therapy professionals from all over the world. If you would like to bolster your career by joining an ISCT committee, visit our Committees page to see how.
---

Showcase Your Research:
Cytotherapy
Cytotherapy, official journal of the International Society for Cell & Gene Therapy (ISCT®), publishes novel and innovative results from high quality basic, translational and clinical studies in the fields of cell and gene therapy.
Aims and Scope:
Studies evaluating the potency of experimental cell and gene therapies in clinically relevant animal models of disease and describing important advances in cell/gene-based product manufacturing and validation are welcomed. Results of clinical studies evaluating the safety and efficacy of cell and gene therapies in early and late phase trials are also of interest. In addition to Short Reports and Full-Length Articles, the journal also accepts Editorials addressing emerging trends and potential controversies in the field, and Review articles summarizing bodies of work that have made lasting impacts in the field.
Telegraft:
Available to ISCT members around the world, Telegraft is the Society's leading global cell therapy newsletter which updates readers on new cell and gene therapy developments, regulatory updates, and regular columns on related meetings, organizations, and events, summaries of work being done in both academic and industry labs around the world.
If you are interested in contributing an article to Telegraft, or in helping out with our editorial process, please visit here.
Tools for Learning
ISCT has a large number of valuable and comprehensive resources for ISCT members and cell and gene therapy professionals.
Resources include key reports, presentations, and publications across ISCT programs, including annual meeting presentations, webinars, and online course programs developed in partnership with the Andalusian Network for the Design & Translation of Advanced Therapies. ISCT also makes available valuable patient resources from the innovative ISCT Presidential Task Force (PTF) on the Use of Unproven and/or Unethical Cell and Gene Therapies website, which was launched in 2018.
Visit the Resource Library to learn more.
---
A Lifeline for Labs