If you are seeing this, please disable your adblock software to view the full version of our annual report!

Sustaining Connections in CGT
Sustaining Connections in CGT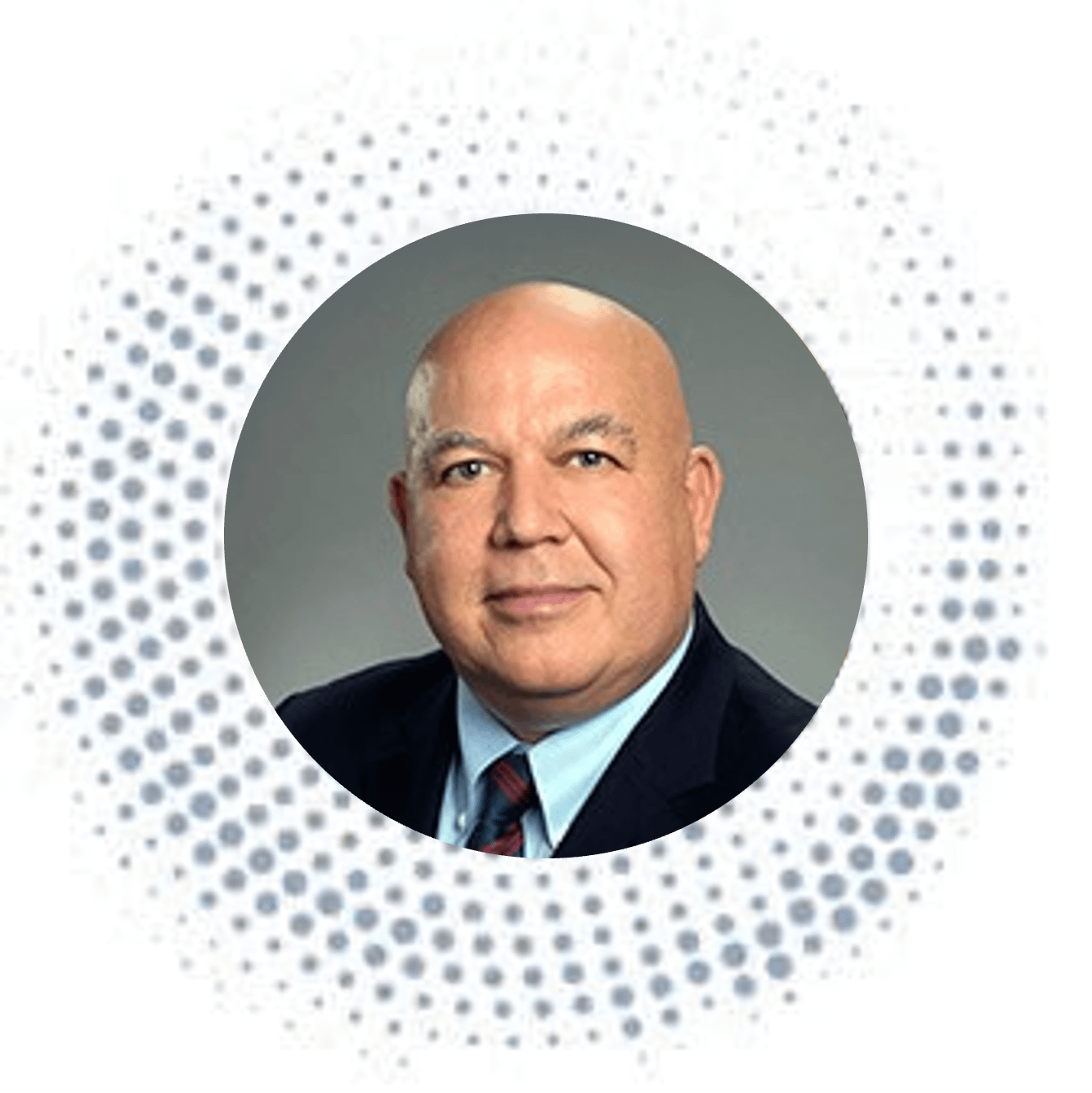 Jacques Galipeau, MD
President
June 20202- June 2024
University of Wisconsin-Madison
 United States
Connecting the Global ISCT Community
This year ISCT has put every effort into reconnecting with the wider CGT community post-pandemic on both a global and regional level. Our leaders, with support from head office have worked tirelessly to address key issues facing the CGT sector to drive translation, create new international partnerships and expand the global reach of our society, particularly by opening doors for newcomers.
Queenie Jang, BSc (Pharmacy), MBA,
Chief Executive Officer
Canada

Investing in the Workforce of the Future
Over the last year, ISCT has focused its investments on building a home for workforce development within the DNA of ISCT. Working with our expansive network of global key opinion leaders and subject matter experts, we have made significant investments to expand our educational offerings. From online resources to practical in-person programs, ISCT members now have access to a wide array of supports.
The ISCT Board of Directors consists of:
President (Chair of the Board of Directors)
President-Elect
Immediate Past President (Chair of the Strategic Advisory Council)
Global Secretary
Global Treasurer
Regional Vice Presidents
Chief Scientific Officer

Chief Regulatory Officer

Chief Commercialization Officer
4 Elected ISCT Members
Senior Editor of the Society's Journal
Chief Executive Officer
The Board of Directors is the main administrative body which manages the governance and strategic oversight of the Society.
Updates From Our Regional Leaders
As a truly global organization, ISCT leverages a regional model to deploy solutions to global issues on a regional level. Spearheaded by passionate volunteer leadership, who understand the needs and concerns unique to each region, ISCT addresses the emergent needs of CGT professionals across the globe. With partnerships including regional partner organizations, regulatory bodies, and stakeholder communities, each of the ISCT regional committees drives the advancement of translational science at a high global standard.
Our committees work autonomously to deliver key scientific meetings, stimulate membership growth, and develop regional professional networks. Through 2022, our committees worked hard to develop the groundwork for new committees with a special focus on early-stage professionals and facilitated several major events that have continued to build consensus across the sector. 
Here are some of the highlights from our regional committees this year:
New Committees Around the Globe 
In 2022, to further the society's commitment to workforce development, ISCT formed three new regional early-stage professionals subcommittees in Asia, Australia and New Zealand and South-Central America. Supported by the respective regional executive committee, these subcommittees were created to promote regional and global engagement and networking for early-stage professionals providing them with resources and career guidance to ensure their success.
Championed by regional volunteers, the Asia, Australia and New Zealand and South-Central America subcommittees are in full swing developing key initiatives to drive ESP membership and engagement in each region. ISCT is currently working on establishing ESP subcommittees in both North America and Europe for 2023.
Key Regional Initiatives in 2022
ISCT regional committees deliver high-quality programmes globally, with autonomous planning supported by the society's global network and resources. . As restrictions eased post-pandemic, regional executive committees were excited to return to in-person meetings and reconnect face-to-face with the wider ISCT community.
With a reignited vigour to connect cell and gene therapy professionals globally, 2022 was a particularly active year for regional events. ISCT regional committees partnered and collaborated with several external groups and organizations as well connecting with other ISCT committees.
In August, the Australia & New Zealand Regional Executive Committee hosted its first in-person regional meeting post-pandemic. The highly anticipated event welcomed 137 delegates to Brisbane, Australia, and featured workshops and panel discussions with particular attention to quality, regulatory affairs, education, training, commercialization and clinical practice.
Meanwhile, in North America, the leadership team hosted a virtual interactive member-focused regional town hall meeting in October to connect and engage with members in the region. The meeting facilitated open discussions focused on workforce development and retention challenges, including both commercial and academic perspectives.
To facilitate cross-regional collaboration, The North America and South & Central America Regional Executive Committees partnered to present a two-part webinar series. The first installment discussed the clinical manufacturing of CAR T Cells, and the second explored the mechanism, safety and efficacy of mRNA-based cancer vaccines for oncological therapy. The collaborative series brought together subject matter experts and key opinion leaders from across both regions and received over 550 registrants from across the globe.
Strategic Regional Partnerships
Virtual Scientific Meeting with the Biotherapeutics
Association of Australasia (BAA)
In Australia & New Zealand, ISCT leaders held a joint virtual scientific meeting with the Biotherapeutics Association of Australasia (BAA) to address developments in cell and gene therapies. The two-day event, held in February 2022, hosted scientific presentations featuring both international and regional speakers to discuss the latest developments in the clinical and commercial delivery of cell and gene therapies and the latest regulatory updates relevant to the region.
ISCT Joint Session the International Congress of Blood and
Marrow Transplantation (ICBMT)
Leaders in Asia were delighted to continue its partnership with the Korean Society of Blood and Marrow Transplantation (KSBMT) with a joint session on gene editing and gene therapy at the International Congress of Blood and Marrow Transplantation (ICBMT), the 27th Annual congress of KSBMT in September. The long-standing partnership between ISCT and KSBMT is a key partnership for the region. It fosters international cooperation in education and research in the field of hematopoietic stem cell transplantation and cell & gene therapy.

ISCT – JSTCT Joint Session at the 44th JSTCT Annual Meeting Japanese Society for Transplantation and Cellular Therapy 
In May the Asia executive committee partnered with the Japanese Society for Transplantation and Cellular Therapy (JSTCT) to participate in a joint session at The 44th JSTCT Annual Meeting in Yokohama, Japan. ISCT held a joint session chaired by Satoshi Takahashi, MD, PhD, Past ISCT Asia Regional Vice-President, JSTCT 2022 President, on 'Strategies to Improve Classical CBT by Introducing New Cellular Therapies'. The session also included a remote presentation from William YK Hwang, MBBS, MMed, FRCP, FAMS, ISCT Asia Regional Vice-President Elect.
ISCT Sessions the XII Congress of ABTCel Scientific Meeting
In October, the South and Central America Committee again partnered with the Brazilian association of cell and gene therapy (CGT) for the XII Congress of ABTCel – Gen in Rio de Janeiro. ISCT invited speakers participated both in-person and virtually, leading discussions on topics such as manuscript writing, cell therapy and therapies for cancer through sessions and interactive workshops. Alongside event participation, The South and Central America regional leaders were proud to sponsor the top-scoring abstract awards and provide a special abstract supplement showcasing all accepted abstracts from the meeting publication in Cytotherapy, the official journal of ISCT.

Our Regional Leaders
Click below to access or join our communities
Re-Connecting the Global Cell and Gene Community in San Francisco
Since 1992, ISCT has connected more than 22,000 delegates through our Annual Meetings and communicated with more than 38,000 cell and gene therapy professionals at cutting-edge meetings, events, webinars and seminars to translate the advancement of research into clinical adoption and standard of care over the past 30 years.
ISCT 2022 San Francisco was a stand-out event for ISCT as the Society was excited to welcome delegates to the first in-person ISCT meeting post Pandemic while also celebrating 30 years of ISCT supporting the work of cell and gene professionals worldwide. To mark the significance of this year, ISCT worked diligently to ensure that ISCT 2022 delivered the most innovative and comprehensive program yet.
With the guidance and leadership of the meeting co-chairs and organizing committee, ISCT 2022 introduced the Translational Pathway Program, structured to mirror therapeutic development and integrated a variety of perspectives to address key topics at all stages of translation. In parallel, leadership also introduced a brand-new roundtable session program. Over 40 roundtable sessions were hosted, providing more practical and engaging discussions covering the full range of therapies from Bench to Bedside to Benefit.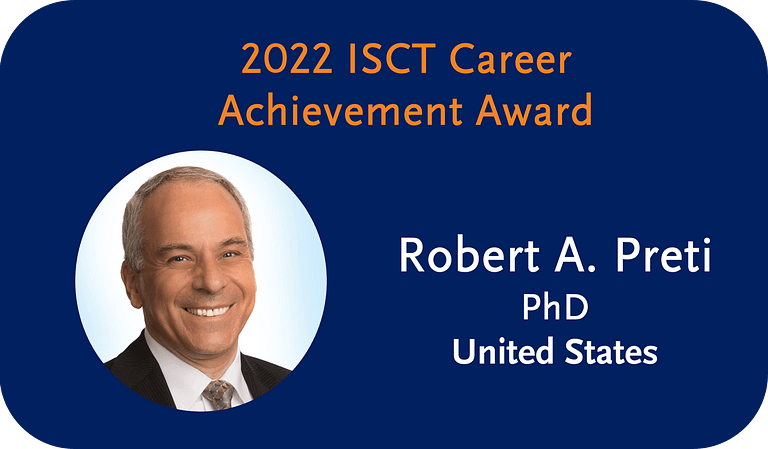 In 2022, ISCT granted the ISCT Career Achievement Award and the Darwin J. Prockop Mentoring Award to commemorate the contributions of two inspiring ISCT community leaders. These awards, honour outstanding individuals who have made signification contributions to the field of cell and gene therapy and excelled as inspiring mentors. 
This year, Robert A. Preti, PhD received the ISCT Career Achievement Award, the highest honour from ISCT, for his long and distinguished service to advancing the overall cell and gene therapy field, resulting in significant achievements that benefit patients.
Patricia Rocco, MD, Ph.D. received the 2022 Darwin J. Prockop Mentoring Award for her outstanding mentorship, dedicating her career to inspire, guide and cultivate their mentee's ongoing development in the field of cell and gene therapy.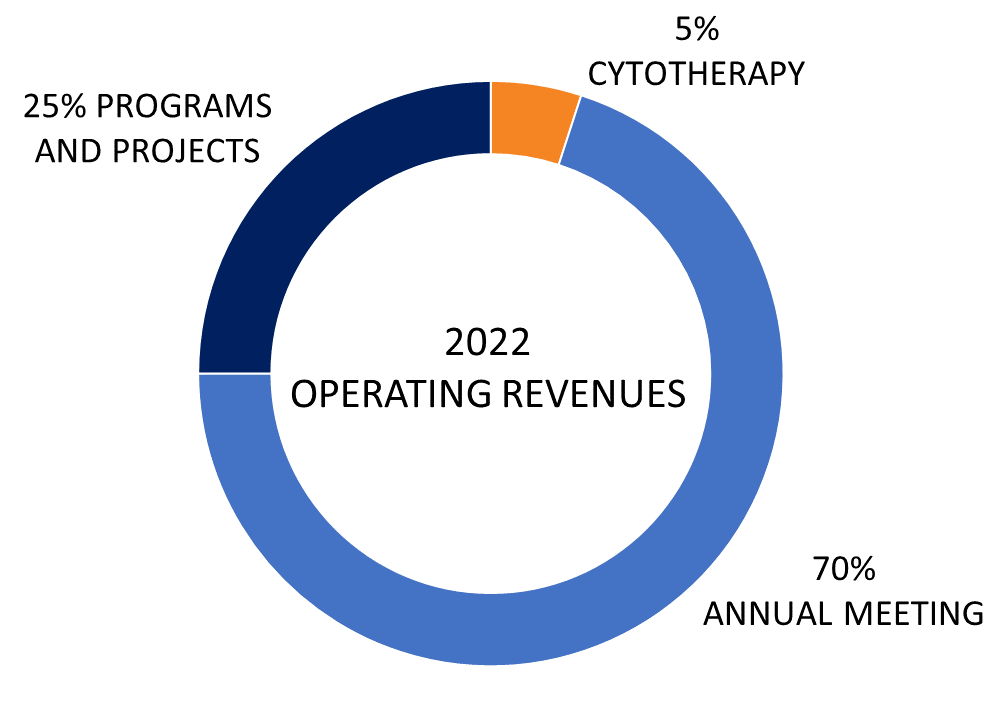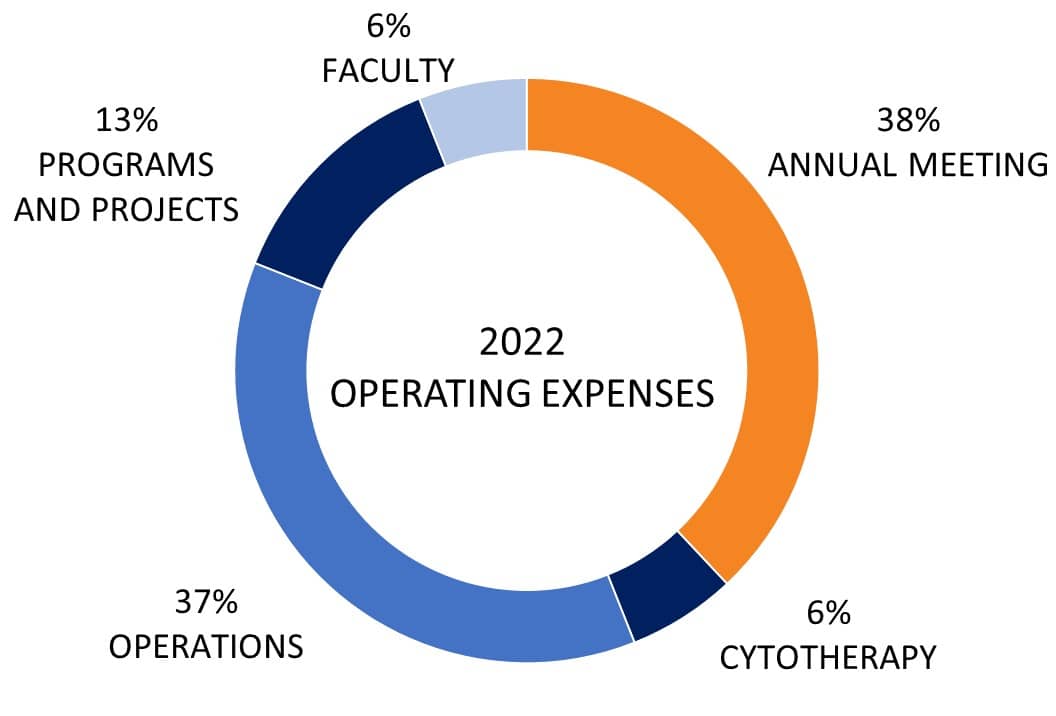 Membership to Meet Your Needs
ISCT members are the core of our Society. With member representation at every step of the translational pathway, ISCT serves to support your unique needs as we advance the CGT field together. ISCT offers tailored membership categories for Individuals, Labs, and Industry Companies – Find the membership best suited for you.
Reduced rates at ISCT-sponsored events, including webinars, technical workshops, research and clinical symposia, and the ISCT meetings.
Access to members-only web resources, including the ISCT Member Networking Database and online discussion boards.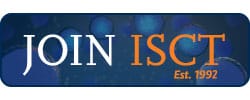 ---
Meetings – Save The Date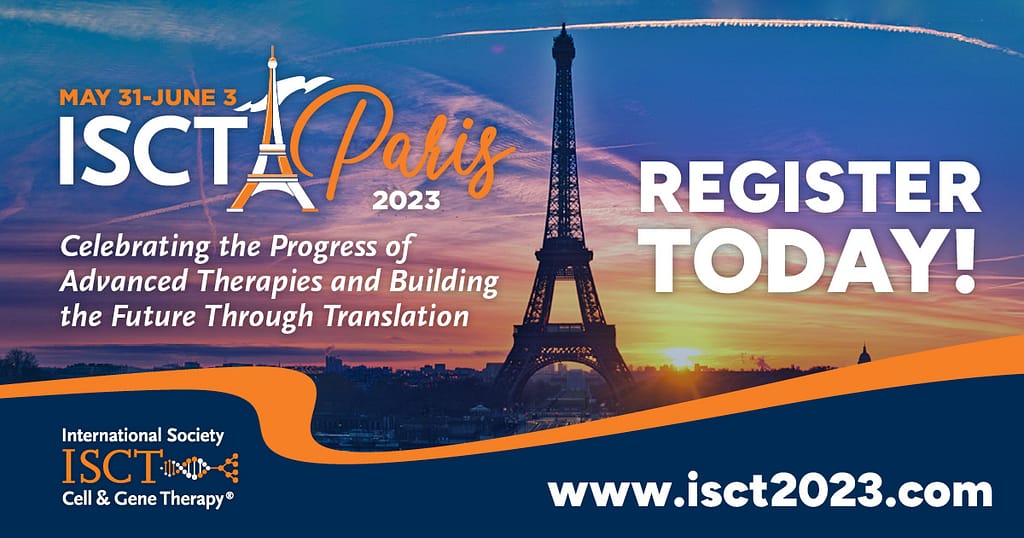 "Celebrating the Progress of Advanced Therapies and Building the Future Through Translation"
We can't wait to see you in Paris!
Join us in Paris for the largest and most anticipated Annual Meeting yet where you will revitalize past networks and spark new connections. Brining back our roundtable sessions and Translational Pathway Program for the second year running, ISCT 2023 will deliver the most comprehensive educational program bridging together innovative translation, therapeutic design, clinical evaluation, and commercial adoption of cell and gene therapies.
---
ISCT Career Center
Recruiting, or looking to be recruited?
With access to the most expansive network of Cell and Gene therapy professionals, our job postings engage and help laboratories worldwide to expand as they seek qualified technicians, scientists, and business professionals. If you manage or are part of a lab, please inquire about our efforts to support your growth through catered job postings and outreach. Visit the ISCT Career Center to view the most current and sought after jobs on the market worldwide

---
Join the Conversation
The ISCT website is home to several engaged discussion boards where you can connect with like-minded professionals. Through our interactive website, networking within the Society is easier than ever. All members are invited to participate in the ISCT community discussions, and membership is open to interested CGT stakeholders. 
Our Volunteer Center
The ISCT Volunteer Center is the new hub designed to facilitate members seeking to join one of our 43 standing committees, or to contribute to our monthly e-newsletter, Telegraft.
If you have a passion for the advancement of the field of cell and gene therapy, and you wish to contribute your voice towards shaping the field by sharing your expertise and experience, please check in regularly to the volunteer center, as opportunities are expected to expand.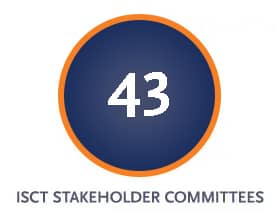 Our Committees
ISCT has 43 stakeholder committees, working in a number of scientific, commercial and regulatory disciplines within cell and gene therapy. Joining an ISCT committee is an invaluable networking opportunity, allowing you to connect with cell and gene therapy professionals from all over the world. If you would like to bolster your career by joining an ISCT committee, visit our Committees page to see how.
---

Showcase Your Research:
Cytotherapy
Cytotherapy, official journal of the International Society for Cell & Gene Therapy (ISCT®), publishes novel and innovative results from high quality basic, translational and clinical studies in the fields of cell and gene therapy.
Aims and Scope:
Studies evaluating the potency of experimental cell and gene therapies in clinically relevant animal models of disease and describing important advances in cell/gene-based product manufacturing and validation are welcomed. Results of clinical studies evaluating the safety and efficacy of cell and gene therapies in early and late phase trials are also of interest. In addition to Short Reports and Full-Length Articles, the journal also accepts Editorials addressing emerging trends and potential controversies in the field, and Review articles summarizing bodies of work that have made lasting impacts in the field.
Telegraft:
Available to ISCT members around the world, Telegraft is the Society's leading global cell therapy newsletter which updates readers on new cell and gene therapy developments, regulatory updates, and regular columns on related meetings, organizations, and events, summaries of work being done in both academic and industry labs around the world.
With the introduction of the new Telegraft Hub website, it is easier than ever to reach and engage with the global ISCT community. If you are interested in contributing an article to Telegraft, or in helping out with our editorial process, please visit here.
Global Training Programs
Through strategic partnerships with key organizations and centers of excellence, ISCT launched a number of accredited training programs in 2022.
These programs include, Workforce Development in Bio Manufacturing, The Cell Therapy Training Course, and The Masters in Manufacturing of Advanced Therapy Medicine Products (ATMPs) Scholarship Programme. ISCT also has a number of additional recurring programs and workshop available free of charge to ISCT members such as The ISCT ESP Programs and The Educational Program on Advanced Therapy Manufacturing.
For more information on upcoming programs and how to register visit The ISCT Training Program Resource Library.
---
Tools for Learning
ISCT has a large number of valuable and comprehensive resources for ISCT members and cell and gene therapy professionals.
Resources include key reports, presentations, and publications across ISCT programs, including annual meeting presentations, webinars, and online course programs developed in partnership with the Andalusian Network for the Design & Translation of Advanced Therapies. ISCT also makes available valuable patient resources from the innovative ISCT Presidential Task Force (PTF) on the Use of Unproven and/or Unethical Cell and Gene Therapies website, which was launched in 2018.
Visit the Resource Library to learn more.