If you are seeing this, please disable your adblock software to view the full version of our annual report!
ISCT Board of Directors, Strategic Planning 2020-2022 Event. Vancouver, Canada. February 2019
ISCT Board of Directors, Strategic Planning 2020-2022 Event. Vancouver, Canada. February 2019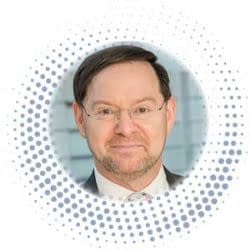 John EJ Rasko, AO, MBBS, PhD,
FRCPA, FRACP, FAHMS
ISCT President (2018-2020)
Australia

These Are Challenges That ISCT Was Made For
The science is advancing, but the workforce needed to make it into an accessible clinical reality is not yet here.
I am genuinely excited to welcome you to ISCT's second annual report. This cornerstone publication provides an overview of our strategic trajectory, and a moment of appreciation and acknowledgment for the contributions of our membership across the world.
Last year, we saw the start of a golden age for cell and gene therapy, and the accelerated evolution of our society. This year, we are taking steps to further sustain our growth.
Our Society has evolved in the past few years to meet the ambitions of a golden age of cell and gene therapy. Alongside that ambition, it is important to acknowledge where we have come from. The current state of cell and gene therapy is the result of decades of hard work, passionate dedication, and tireless perseverance.
From our pioneering investigators and lab technologists, to our regulatory stewards, to our business and industrial leaders, ISCT maintains a continued and comprehensive trajectory of advancement for our field. This is an opportune time to look back and to reflect upon our roots to cultivate the developments that we will enable and indeed push into the future.
Within this report, you will see our efforts over the past year to connect membership across our global Society, to communicate to the public responsibly and respectfully, and to translate cutting edge scientific inquiry into concrete clinical procedures and products. In short, we are here after more than a quarter of a century to continue our mission to connect, communicate and translate.
This year, we are introducing a "Strategic Features" section, where you will learn about key ISCT initiatives. Here, you will have a chance to learn about our efforts to engage lab technologists and the dramatic impact of our mentorship program. You will also learn more about the successes of our Cell Therapy Training Course, updates to our global engagement model, and the exciting reshaping of Cytotherapy, our flagship publication.
In helping the public access safe and effective cell and gene therapies through our Presidential Task Force on the Use of Unproven and/or Unethical Cell and Gene Therapies; in serving together across fields of academia, regulation, and commercialization to improve lives around the world, we have amassed a wealth of allies working to a common goal that has expanded substantially over the past year.
The past year also marks the growth of a sustained commitment and growing pursuit of mentorship within our Society. With our mentorship program at its third year, we have achieved exciting and unprecedented growth and passionate interest driving engagement at a global level. Our mentorship program focuses on career and professional development, but it is also built for members to connect personally and to develop collaborative dialogue that works to continually advance our field.
My term as President of the Society has been characterized by a commitment to the advancement of our communications. From our Board summit that brought our leadership team together in Vancouver in January 2019, to our annual and regional meetings which connect members from across the globe, we have prioritized personal engagement as part of our communicative strategy. We have reached out to allied organizations to create agreements and strategic partnerships, including significant memoranda of understanding laying out concrete action plans for the future we share with our allies. The Signature Series of our Scientific and Commercialization Committees are just one strong example that successfully showcases what we bring to the table.  
At its core, ISCT is built on the fundamental ideal of connection. This key aspect of our identity leads me to believe that ISCT represents a guiding beacon for the tsunami of innovation that is cell and gene therapy today.
Over the past year, blood stem cell gene therapy for transfusion-dependent thalassemia was approved in Europe. Gene-directed immunotherapy techniques have undergone significant consolidation across the globe. Reimbursement and clinical implementation issues are at the forefront of focus for governments and industry. The science is advancing, but the workforce needed to make it into an accessible clinical reality is not yet here.
Ahead of us lie great challenges if we are to sustain our growth and meet emerging demands in our field. The Good Ship "Cell and Gene Therapy" needs more hands on deck! Laboratories need to be supported as they scale upwards to meet industrial requirements. Training must be expanded so that expertise can grow and spread.
These are challenges that ISCT was made for. The pioneers and leaders we honour in our field have set strong foundations and provided a vision for a world where those with unmet medical needs have hope.
They point to a bright future ahead of us. As we continue to carry the momentum of decades into the work ahead, I invite you to rejoice with me at the flourishing of our field. Let us continue to cultivate our roots, and do the good work now needed to advance onwards.
Queenie Jang, BSc (Pharmacy), MBA,
Chief Executive Officer
Canada

There Is No Society Like Ours
ISCT is unique. Because of this, we stand ready to advance our mission and to also lead others with this pursuit.
Our Society has grown throughout 2019.
This is a fact that characterizes the second annual report of the ISCT. Throughout the year, we have worked to rekindle our roots. Not only did we renew our focus towards CGT labs across the globe, but we also worked to foster an environment of mentorship within the Society. Along the way, we expanded our global footprint by making deeper connections across our regional partnerships.
Following up on a year of evolution through these actions, we are pushing the growth of the society towards a sustainable direction.
The passion across our leadership and membership has been palpable this year. The guidance of our ESP committee has resulted in an inspiring mentorship engagement. The new vision of Cytotherapy engages technologists and investigators alike. Meanwhile, the increasing success of our annual and regional meetings points to one realization: 
ISCT is ready to take on the challenges that lie ahead for the cell and gene therapy field.
Throughout 2019, the legacy of the ISCT shone bright.
Key contributors like co-founder Dr. Nancy Collins returned to help push the Society forwards. A renewed partnership with our daughter organization FACT helped us engage technologists globally. All the while, the insights of our founders have paid massive dividends towards our task today.
The founding vision of ISHAGE, which would become the ISCT, identified key needs that have now grown urgent. The field needs to develop a robust workforce. It needs programs that kickstart sustainable cycles of knowledge growth. It also needs collaborative communication platforms that emphasize a global membership. The efforts of our founders now give us momentum to push these key areas.
We have taken this momentum and pushed to engage labs on a global scale. Across academia and industry, ISCT provides useful resources and communications infrastructure. We support technologists developing manufacturing and quality control procedures necessary for clinical advancement.
We have pushed to cultivate scientific expertise around cell and gene therapy across the globe. Our ISCT Mentorship and Cell Therapy Training Course programs provide a platform for scientific leaders across the globe to cultivate the next generation of investigators.
We have pushed, finally, to engage the scientific community through Telegraft and Cytotherapy. Both publications have adopted methods to more deeply engage with collaborators. The editorial boards across both publications have also recruited to expand their expertise in CGT. In 2019, both publications took on vibrant visual redesigns and refining the scope of their visions.
This is an exciting moment where the potential of our field demands decisive action.
As the science races forward, cell and gene therapy requires people that can implement it. We must continue to cultivate technologists in laboratories, effective public-facing communicators, conscientious accreditors, and ongoing clear-sighted leadership. After all, there is no other Society like us.
We exist at a global scale. We engage the entire translational chain of science behind cell and gene therapy. We share a common vision, carried forward by over 41 standing committees.
ISCT is unique. Because of this, we stand ready to advance our mission and to also lead others with this pursuit.
With us are an effective and global network of collaborators, ranging from state regulatory bodies to industrial powerhouses to key academic opinion leaders. Last year, we drew on connections across this network to hold joint meetings across the world. These include SCSS-ISCT in the Asia region, ISCT ANZ-ISSCR-ASGCT in the Australia and New Zealand region, and our ISCT-SCA regional meeting under the umbrella of SOMICET's Scientific Congress in the South and Central America region. We have developed joint initiatives that will sustain the advancement of the field so that we can address the gap between what we know and what we can implement.
The Society continues to advance. As we enter 2020, we will continue to optimize our engagement platforms for members. We will continue to grow our membership globally. We will work together to draw the future of the field into present realities, and by doing so, move from rekindling our roots to defining our legacy.
Our Board of Directors (2019-2020)
The ISCT Board of Directors consists of:
President (Chair of the Board of Directors)
President-Elect
Immediate Past President (Chair of the Strategic Advisory Council)
Global Secretary
Global Treasurer
Regional Vice Presidents
Chief Scientific Officer

Chief Regulatory Officer

Chief Commercialization Officer
4 Elected ISCT Members
Senior Editor of the Society's Journal
Chief Executive Officer.

 
The Board of Directors is the main administrative body which manages the governance and strategic oversight of the Society.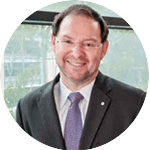 John Rasko, AO, MBBS, PhD, FRCPA, FRACP, FAHMS
President
June 2018 – June 2020
Royal Prince Alfred Hospital
Sydney, Australia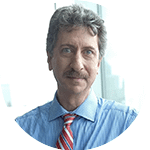 Bruce Levine, PhD
President-Elect
June 2018 – June 2020
Barbara and Edward Netter Professor in Cancer Gene Therapy
University of Pennsylvania
Philadelphia, PA, United States
Catherine Bollard, MBChB, MD
Chair, Strategic Advisory Council (Immediate Past President)
June 2018 – June 2020
Children's National Health System
George Washington University
Washington, DC, United States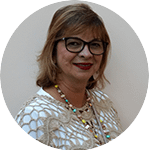 Lizette Caballero, BS, MT(ASCP)
Global Secretary
June 2019 – June 2022
UCSF Blood and Marrow Transplant Lab
San Francisco, CA, United States
Emily Hopewell, PhD
Interim Global Treasurer
June 2019 – June 2020
Indiana University School of Medicine
Zionsville, Indiana
Oscar Lee, MD, PhD
Asia, Regional Vice-President 
June 2019 – June 2021
National Yang- Ming University
Taiwan
Ngaire Elwood, PhD
Australia & New Zealand, Regional Vice-President
June 2018 – June 2020
Murdoch Childrens Research Institute
Melbourne, Australia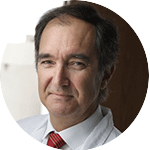 Joan Garcia-Lopez, MD, PhD
Europe, Regional Vice-President 
June 2019 – June 2021
Director of Research and Education Banc De Sang i Teixits Barcelona, Spain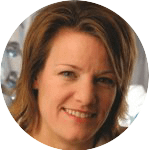 Lynn O'Donnell, PhD
North America, Regional Vice-President
June 2018 – June 2020
Ohio State University, James Cancer Hospital
Columbus, OH, United States
Patricia Rocco, MD, PhD
South and Central America, Regional Vice-President
June 2019 – June 2021
Federal University of Rio de Janeiro
Rio de Janeiro, Brazil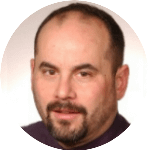 Daniel J. Weiss, MD, PhD
Chief Scientific Officer
June 2016 – June 2020
University of Vermont
Burlington, VT, United States
Miguel Forte, MD, PhD
Chief Commercialization Officer 
June 2016 – June 2020
Zelluna Immunotherapy
Oslo, Norway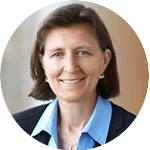 Karen Nichols, Esq.
Chief Regulatory Officer
March 2016 – March 2019
Magenta Therapeutics
Cambridge, MA, United States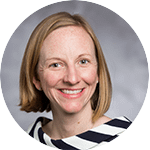 Elizabeth Stenger, MD, MSc
Elected Member MD
June 2019 – June 2021
UPMC Children's Hospital of Pittsburgh 
Pittsburgh, PA, United States
Nadim Mahmud, MBBS, PhD
Elected Member PhD
June 2018 – June 2020
University of Illinois College of Medicine
Chicago, IL, United States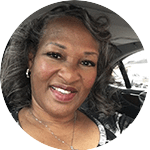 Jeannette Bloom, MBA, MT(ASCP)SBB
Elected Member Technologist
June 2018 – June 2020 
Baylor College of Medicine
Houston, TX, United States
Anne Lamontagne, MSc 
Elected Member Technologist
June 2019 – June 2021
Clinical Cell and Vaccine Production Facility
University of Pennsylvania
Philadelphia, PA, United States 
Donald Phinney, PhD
Senior Editor of the Journal 
October 2018 – Present
Professor at The Scripps Research Institute
Jupiter, FL, United States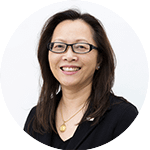 Queenie Jang, BSc (Pharmacy), MBA
Chief Executive Officer 
ISCT
Vancouver, BC, Canada
Our Executive Management Committee
The ISCT Executive Management Committee consists of:
Chief Executive Officer (Chair of the Executive Management Committee),
President
President-Elect
Immediate Past President (Chair of the Strategic Advisory Council)
Global Secretary
Global Treasurer
The Executive Management Committee oversees the operational and management aspects of the Society.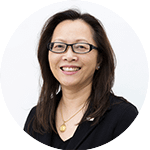 Queenie Jang, BSc (Pharmacy), MBA
Chief Executive Officer 
ISCT
Vancouver, BC, Canada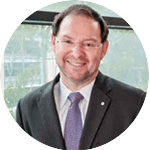 John Rasko, AO, MBBS, PhD, FRCPA, FRACP, FAHMS
President
June 2018 – June 2020
Royal Prince Alfred Hospital
Sydney, Australia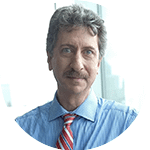 Bruce Levine, PhD
President-Elect
June 2018 – June 2020
Barbara and Edward Netter Professor in Cancer Gene Therapy
University of Pennsylvania
Philadelphia, PA, United States
Catherine Bollard, MBChB, MD
Chair, Strategic Advisory Council (Immediate Past President)
June 2018 – June 2020
Children's National Health System
George Washington University
Washington, DC, United States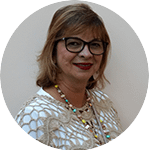 Lizette Caballero, BS, MT(ASCP)
Global Secretary
June 2019 – June 2022
UCSF Blood and Marrow Transplant Lab
San Francisco, CA, United States
Emily Hopewell, PhD
Interim Global Treasurer
June 2019 – June 2020
Indiana University School of Medicine
Zionsville, Indiana